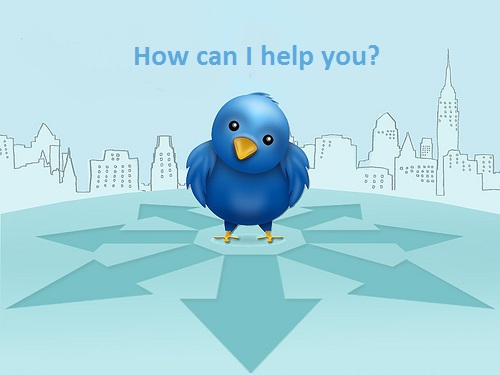 Last year, there were a couple of stories about customer service and social media that caught my attention. There's the Peter Shankman and Morton's Steakhouse story where Morton's surprised Shankman with a steak at the airport because of a humorous tweet that he sent. Then there's the Neal Schaffer and the unnamed American hotel chain incident where Schaffer, after having an unpleasant experience at the hotel, tweeted about it. The German branch of the hotel chain saw the tweet and apologized. The next day, the specific branch that Schaffer dealt with also sent an apology via email.
Yep, these are just a couple of success stories when it comes to social media and customer service. As a reader (and as a customer, myself) I found these entertaining and informative, though I took the stories with a grain of salt. After all, Peter Shanknam and Neal Schaffer are both well-known authors and speakers. I thought that maybe, their influence, along with their high follower counts, had something to do with the superb customer service that they received. I was wrong. The other day, a well-known bank in the US proved that the number of followers you have doesn't have anything to do with providing excellent customer service.
Here's what happened:
See, I routinely transfer funds from checking to my savings account, leaving only a certain amount of money in my checking account to avoid overspending. Last weekend though, I made a few miscalculations that resulted in me overdrafting my account by a few dollars. I didn't realize that this happened until Tuesday morning when I saw an overdraft fee in my checking account.
Now I knew that the fee had just been posted, because it hadn't cleared yet. So I immediately added funds into the account, and I called customer service to see if they could waive the fee, considering that a) I don't have a history of overdrafting; b) I deposited funds into the account; and c) I had enough money in my savings account to cover my expenses. The customer service rep, flat out said NO, despite all my reasoning.
Needless to say, I was NOT pleased. For one thing, I admitted my mistake, and I was simply requesting that they give a little leeway to a customer. Besides, I've never asked them for anything before, and like I said, I had enough funds in my savings account to cover the expenses anyway. It's not like I was demanding anything outrageous here. I honestly felt that this huge bank didn't really care because I was a just a small customer.
So I did what any social media savvy person would do: I tweeted. I didn't post anything specific; I simply sent a tweet to the official account of the bank expressing my disappointment. Within a few minutes, someone from the bank replied and offered to assist me. She asked for my name, zip code, and phone number via DM, and within an hour or two, I got a call from the bank rep telling me that they would waive the overdraft fee.
The phone call was pleasant and quick, and I was left wondering why the bank's "official" customer service reps couldn't pull it off. Was their social media team threatened that I would throw some kind of fit on Twitter and turn thousands of customers against them? I don't think so; I only have about 300 followers. Was their social media staff trained differently than the regular customer service reps? Maybe.
In any case, this incident made me love the Internet / social media industry even more. I'm glad that Twitter paved the way for my issues to be resolved. Still though, tweet or no tweet, if you own a business, then know that it really pays to go the extra mile for your customers. And if you're a customer, then keep in mind that it pays to be social media savvy. Also, always remember that thanks to the social web, you now have more than one way to reach companies. If you can't get answers using one medium, then consider using other means to get your voice heard.
Image credit:  Rosaura Ochoa on Flickr